Pieter Verstappen Wildlife Art
Kanaaldijk 3
5768 RE Meijel
+31 475 - 497230
info@pieterverstappen.com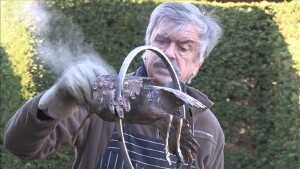 The Circle of Wildlife Art
During the exhibition "Focus on Nature" at 9, 10 and 11 November the documentary "The Circle of Wildlife Art" made by Filmmaker Gerard Koenen of Horst will be shown.

During this 45 minute documentary the life story of artist Pieter Verstappen about his work and his hobbies will be shown.

There are no exhibitions yet. You can always visit the gallery at our house.